We are now on the river Trent, the non-tidal part. We left Shardlow at about eight o'clock and shared the locks through to Nottingham with a couple going to watch an England vs South Africa game at Trent Bridge. A stop at Sainsburys to top up the fridge & grocery cupboard and then onto the Trent proper.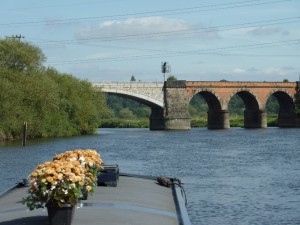 The Trent is really lovely, much more open than the Severn with more to look at.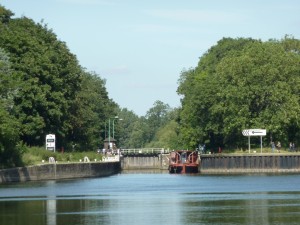 We stopped at Gunthorpe Lock at about 4pm and sat outside on the floating pontoons for the evening in glorious sunshine with our drying washing that was done earlier in the day in the new mini-washing machine!