We had a good response to our last request for your input into our decision on a new colour scheme for the forthcoming re-paint.
Could we ask for for your help again?
We have recently seen some boats with a contrasting colour name panel. We quite liked the look of it so I mocked up possibles. Please have a look at the pics below and us have your opinion.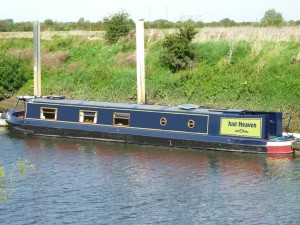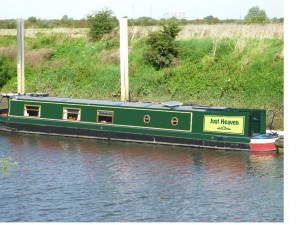 When voting please bear in mind:
1 ) The cream in the pics is actually slightly yellower than we would have.
2 ) For the green pic I haven't attempted to change the roof and some other parts from blue. Please imagine as green!
3) Please click the pics and see them full size to get the best impression.
By the way, all the pictures for the two votes are derived from one of the boat on the floating pontoons at Torksey where we were moored waiting for the tide to turn.