A day of two halves, the morning drizzly and wet, the afternoon and evening fine and warm.
We arrived at the bottom of the Stoke Bourne flight just before 9 o'clock. Chatting to some boaters coming down we ascertained that Uncle Mort was still up the top when they came down. In fact we caught up we Andrew & Sheila as they were going into the sixth lock. So we shared the next two. After a water top up it was into the 3057 yard long Blisworth tunnel. Heddi took a shower during the subterranean transit as she doesn't like tunnels!
By the time we were passing Bugbrooke the sun was out and the sky clear.
Mooring for the night was on the offside at Weedon breasted up with Uncle Mort.
A pleasant evening was spent eating, drinking and nattering. For exercise and historical interest we walked to the former Royal Ordinance Depot, which was once served by it's own canal.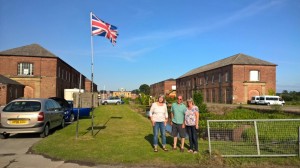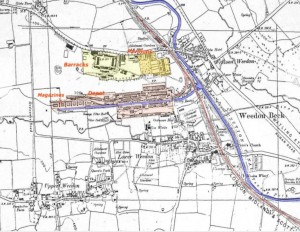 This little chap hitched a ride for several minutes.