Tonight we are moored back in the same place as last night. However we have been down to the limit of navigation and back again.
Here's the proof.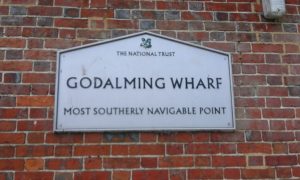 It has been really hot today and the good people of Surrey have been out in force enjoying the delights of the river Wey.
We have really enjoyed our short sojourn, but still have tomorrow to look forward to.