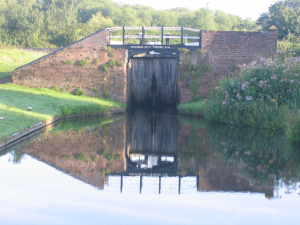 The best day weatherwise so far this trip. As we didnt need to be back in Kidderminster until Sunday morning today was going to be a relaxing day. We went down as far as Kinver and stopped on the visitor's mooring below the lock. We were lucky, there was only room left for one boat. I have been surprised this week that there wasnt more hire boats about. It's the first week of the school holidays for most people and the press keep saying that hire boat bookings are up due to the credit crunch making people stay at home for their hols.
We wandered up to Kinver high street to do a bit of shopping then plodded off slowly to Wolverly Court lock. This is a favourite last night stop of ours. It's only about an hour from our home mooring, but beautifully peaceful and quiet.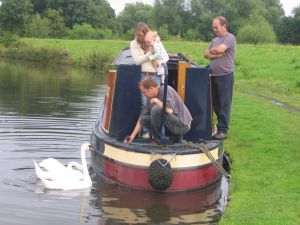 Izzy had fun feeding the swans, well Izzy had fun watching Paul feed the swans.