The usual early start, then a call in to Tesco (general stuff), Aldi (cereals, chocolate & biscuits) and Wyvern shipping (pumpout). When we arrived at the three  Soulbury locks there was a boat waiting to go down. They had been there about 30mins. One of the intermediate pounds was completely empty when they arrived. A CRT volunteer lock keeper was sorting it out, though he was repeatedly filling and emptying a lock rather than opening a top and bottom paddle and letting the water flow through. We shared the three locks with NB Teasel and also Stoke Hammond lock. This one like several others on the GU has a double arched bridge below the lock. Was there once a pair of locks here?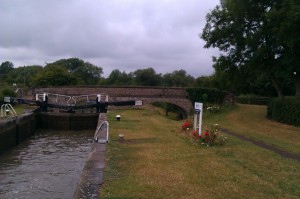 Fenny Stratford lock only has a rise of 13 inches. It's said, though I don't know how true it is, that a mistake when building the canal meant that they had to make this small adjustment to the levels.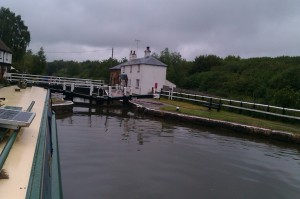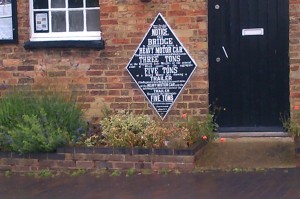 The canal now runs level for over ten miles as it loops round Milton Keynes. We were surprised, Milton Keynes wasn't quite what we expected. I'm not sure what I did expect, but probably lots of roads and housing. But in fact the canal is surrounded by lots of trees and green spaces, unexpectedly pleasant.
Near the railway station was an interesting mural.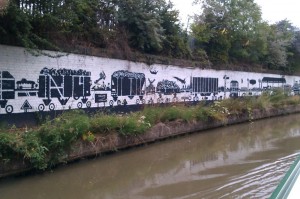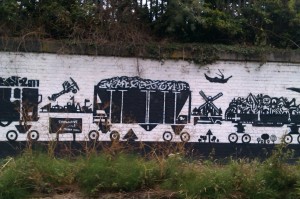 We came across quite a few herons who weren't shy at all.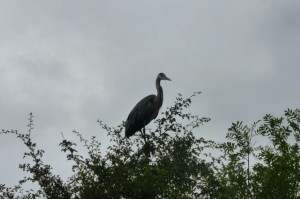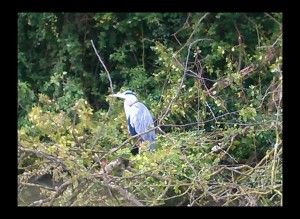 The level pound finished at Cosgrove lock. In order to cross the river Ouse the canal used to have a flight of locks down and back up again, but this was replaced with an embankment and an acqueduct.