Only about 200yds and one lock today.
This morning we moved to just above the lock. Below was a 24hr mooring and we wanted to stay another day. Also the mooring above the lock was more conveinent for the work we wanted to do touching up the paintwork on the side.
The day was spent doing the paint touch up and going on three longish walks across the beautiful 'Freemans Marsh' nature reserve. This is a wonderful wildlife resource for the people of Hungerford. It was a very pleasant warm afternoon and lots of people we out enjoying the countryside, but it didnt feel crowded at all.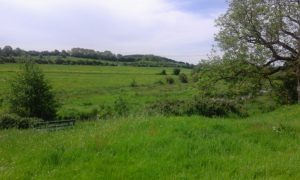 We have moored in Hungerford twice before, but not ventured out onto the marsh. We should have done, it is lovely.
We're heading for Crofton tomorrow, then Pewsey the day after. We need to be in Devizes on Thursday to meet our eldest daughter and family.