A thick mist had descended over the river during the night and, as the sun rose, it looked really great in the sunshine.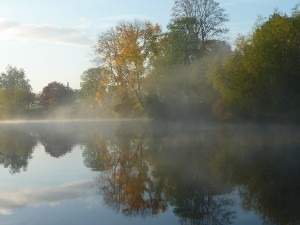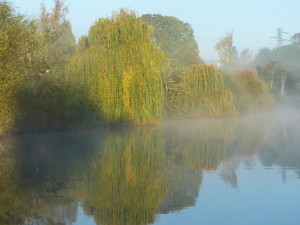 We gave up any thought of going back into the shops and, after breakfast, set off back up to Stourport. It was fairly chilly but a really great morning to be on the river.
We arrived in Stourport about 12 o'clock and as we were just entering the first of the staircase locks Sheila came along with Dylan. We had a quick chat then called in at Limekiln to top up with diesel. A steady cruise up to Kidderminster where we topped up with groceries from Sainsbury's and wandered round The Range looking for Christmas presents. Moored for the night just below Wolverly Court lock.