Together the Dawn Treader we set off up the staircase just before eight o'clock. We were following a hire boat, but they stopped by Tesco's.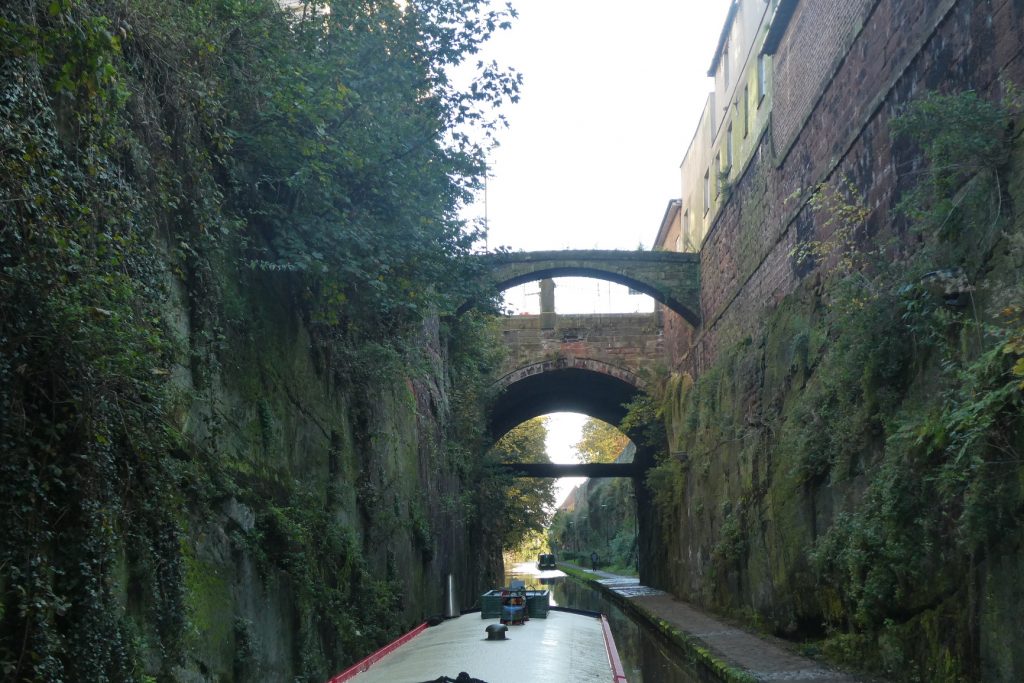 At Hoole Lane lock there appeared to be a bit of confusion. Some C&RT guys were repairing the coping stones at the edge of the cut. They had a working boat moored just below the lock. A widebeam restaurant boat was waiting to go up the lock, but had stopped before the work boat. Also behind us were two charity boats loaded with teenagers. It was over 40 minutes before we got into the lock.
For the rest of the day we were following another of the charity boats, so we had to turn every one of the ten locks. We shared them with Dawn Treader again.
By the time we had done the Bunbury staircase it was beginning to get dark so we stopped for the night just above the locks.