Jan & Mike arrived about 10, after their satnav had completely misled them regarding the location of the marina!
With there stuff unloaded and the car parked we set off south down the canal towards Oxford. A brief stop in Banbury to top up with supplies hen off for a very pleasant cruise down to near bridge 192 about half a mile short of Somerton Deep lock.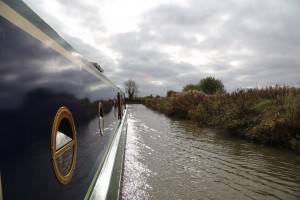 Not much boat traffic about, though we did see a few hire boats heading back to base tomorrow.