Our original intention was to stop at Wallingford last night, which is more like half way between Oxford and Reading. But in the past we have found it difficult to get a mooring at Wallingford, hence the decision yesterday to stay a Abingdon. However that made for a longer day today as our Thames licence meant that we had to off of the river today. So it was another 7:30 start.
There were very few boats about, the Thames was quieter than we have ever known it. Also very few lock keepers on duty. Of the 10 locks only three were manned, the rest were on "self service".
This section of the river is very picturesque. With several interesting bridges.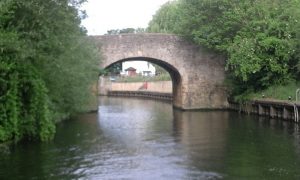 Whitchurch toll bridge, built of iron in 1902, was said to be ugly at the time, but is now preserved for it's architectural interest.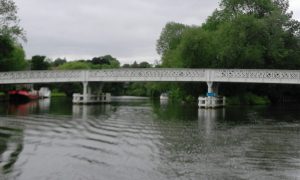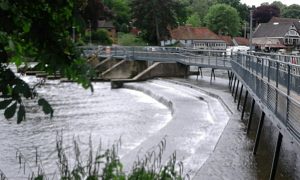 As were were waiting to enter the last Thames lock at Caversham there were two narrowboats coming up. One of them, a hire boat, had put their centre rope around a bollard. They obviously hadn't just gone round once loosely, but had made it fast. Consequently as the boat came up it listed alarmingly. Luckily the lock keeper saw and opened the bottom paddles to drop the water. If that had happened on a 'self service' lock they could easily had sunk the boat!.
Now moored up on the 'jail loop' in Reading. Off to Prezzo for a meal tonight courtesy of Tesco vouchers.