13 miles a 8 locks.
After four days of no locks we had some quite difficult ones today.
Just after setting off we had to negotiate Plank Lane lift bridge. This can only be used outside of peak traffic times. So we set off early to get there before eight o'clock. In order to have a empty tank for the Liverpool stay we did a pumpout at the DIY machine by the bridge.
Poolstock locks have a reputation for being really hard. They were quite hard, but some we have done on the K&A were tougher. The pound between the two locks was very low. There were two CRT guys there letting water down.
Round the junction and onto tne Leeds and Liverpool proper. The first lock 'Henhust' had unusual gear to open and close the gates.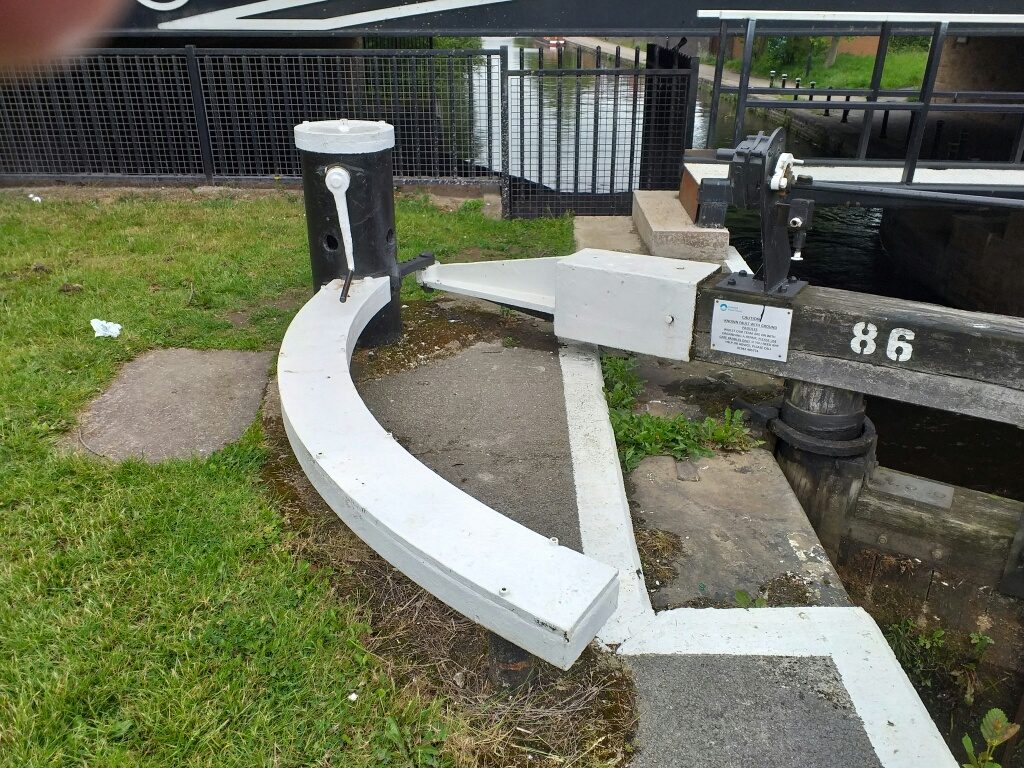 We passed the site of 'Wigan Pier' made famous by the book by George Orwell.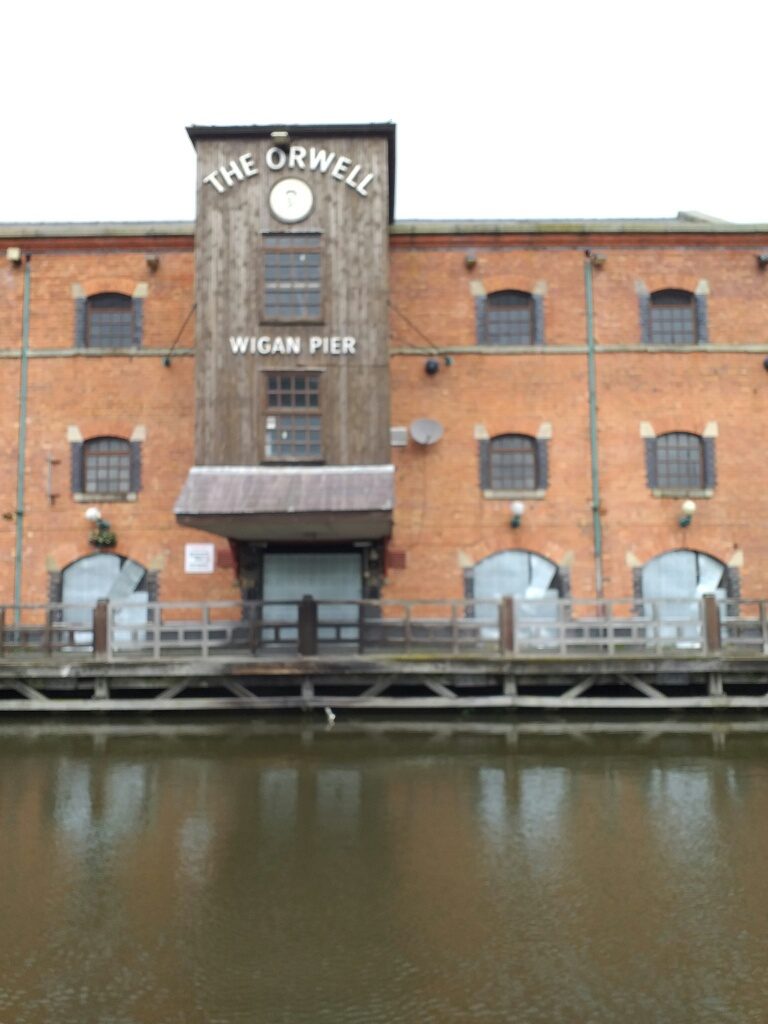 Another building opposite the real pier is in a very poor state.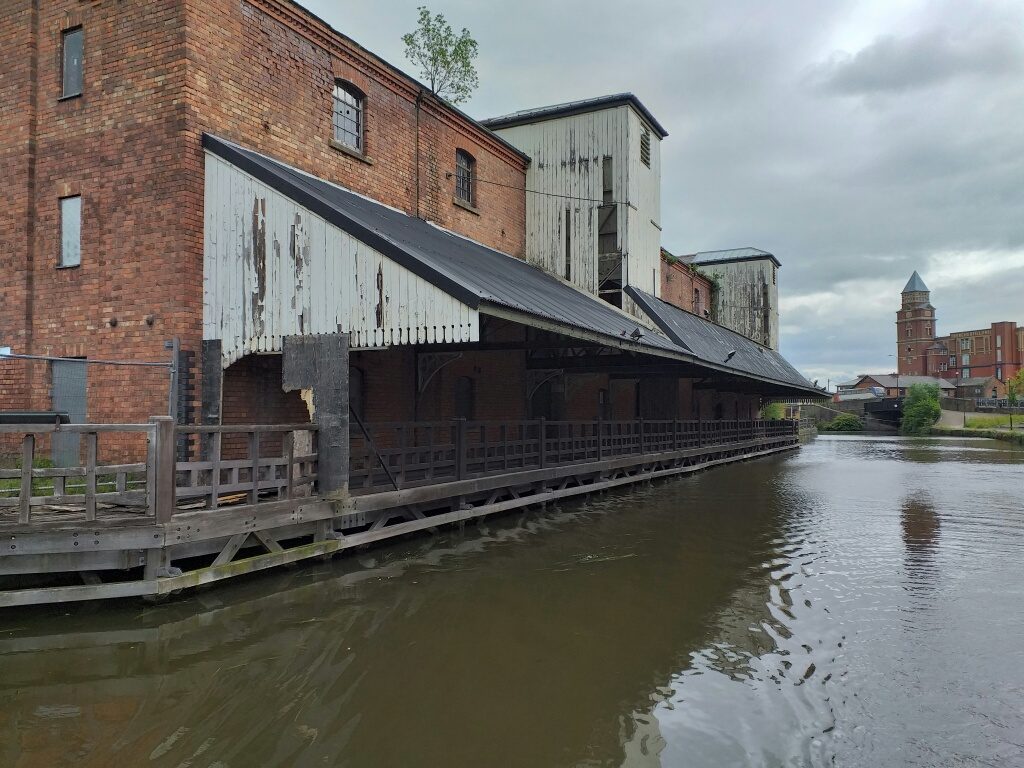 The canal from Wigan to Parbold is surprisingly rural and very pleasant. The locks are in need of attention though.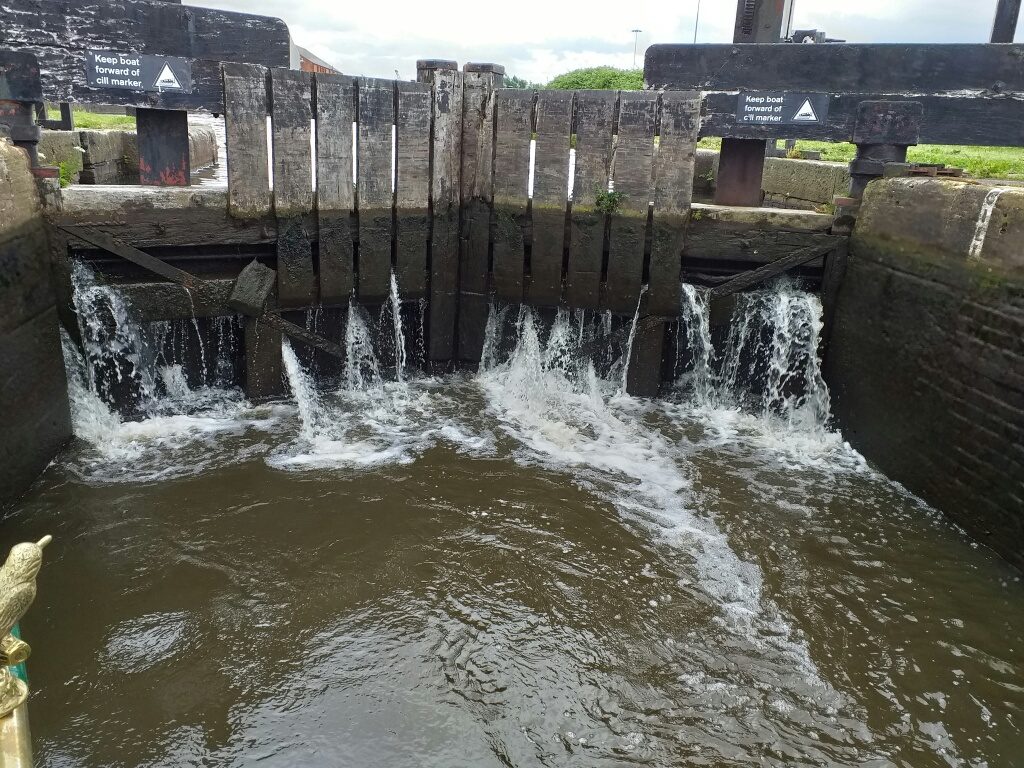 After a late lunch at Parbold we went for a stroll round the village, then a very pleasant walk in the area. During which we had to cross tne railway twice at unattended level crossings. I was surprised to see that they still use old fashioned 'semaphore' type signals around here.