21 miles, no locks.
As Sainsburys yesterday let us down, we planned to stop at Tesco in Sale to get the stuff we needed. Finding the right bridge to stop at proved a bit tricky. Not made easier by the shop symbol in Nicholsons being in the wrong place. Luckily technology in the shape of Google maps came to the rescue.
It had drizzled a bit a first, but then the sun came out and was quite warm. At Waters Meeting we turned up tne Leigh branch of the Bridgewater. This is new territory for us, we have done tne main line before, but not this way. It goes through an area of light industry, but quite pleasant and very straight.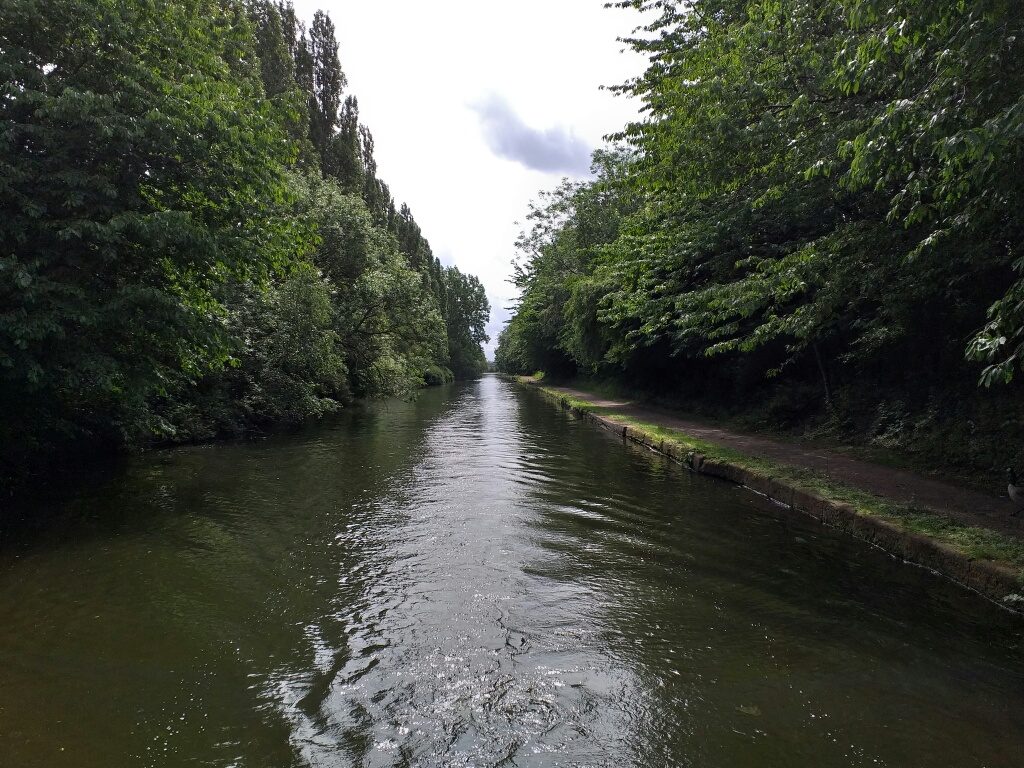 Soon we were crossing the famous Barton Swing Aqueduct over the Manchester Ship Canal.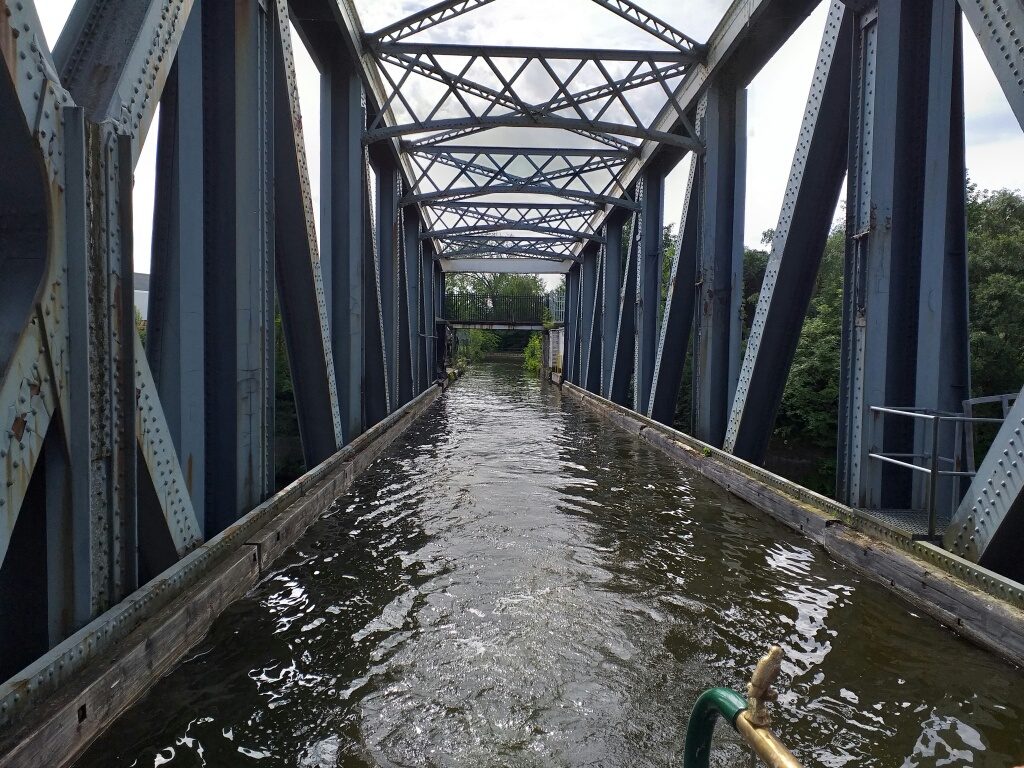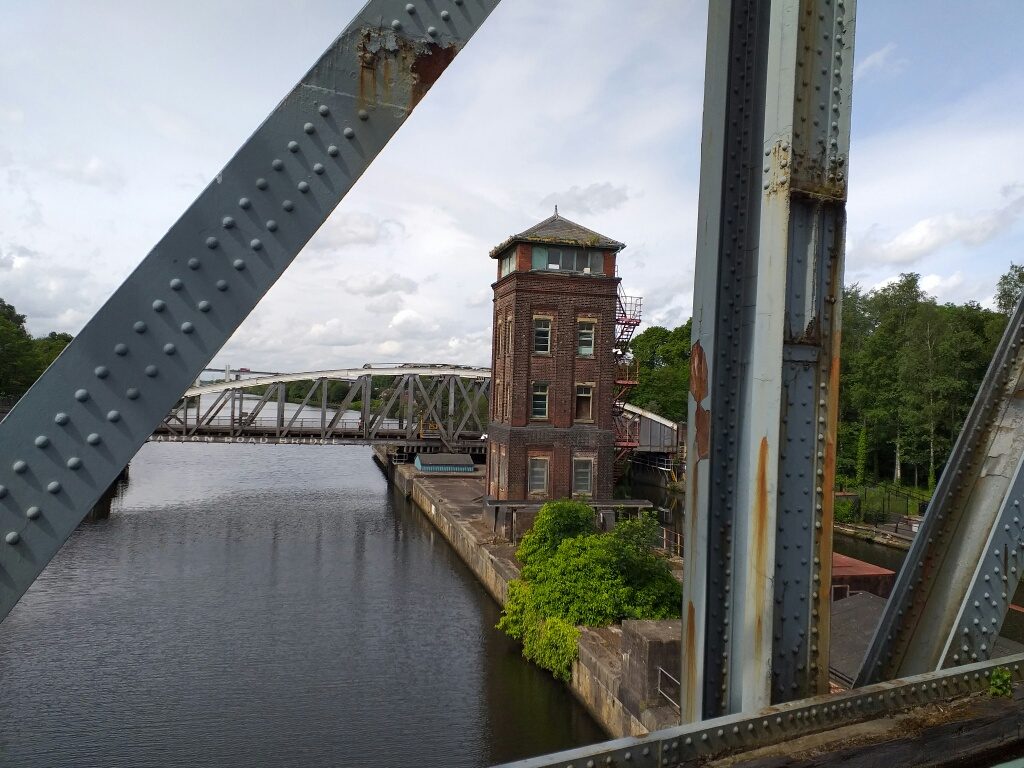 Worsley is where the canal originally started to take coal from the local mines into Manchester.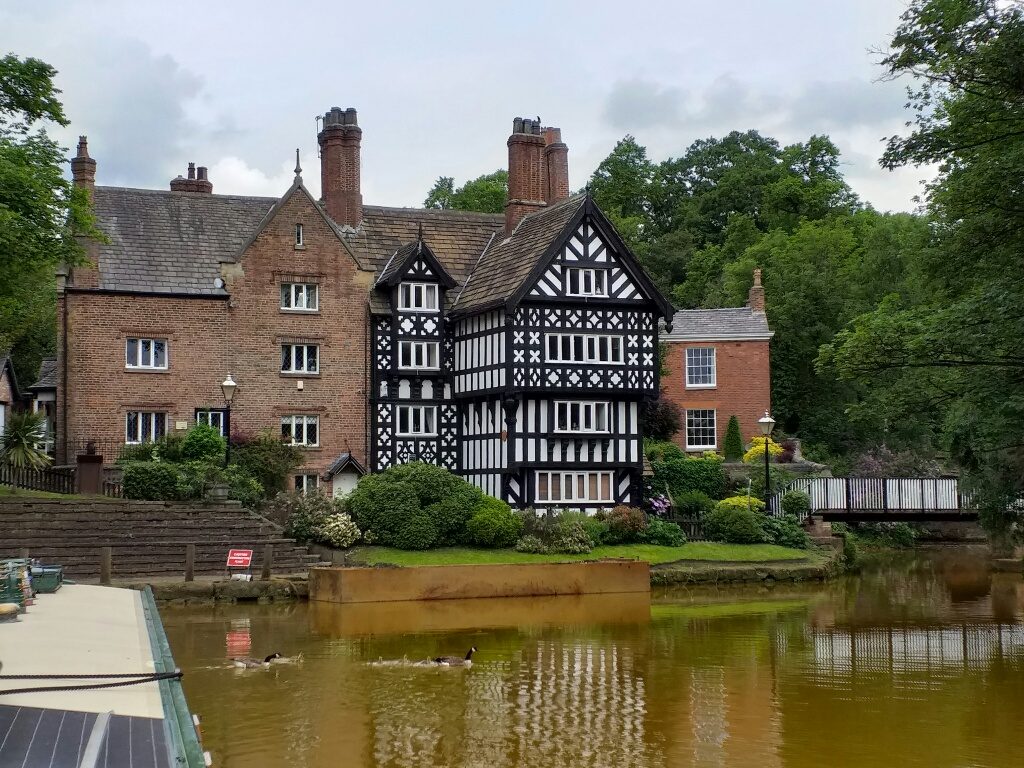 The weather gradually deteriorated into steady rain, so we stopped for tne night early at about 3 o'clock overlooking Pennington Flash.