There were several boats moored with us last night who all said they were going up the flight today. There was a boat down late yesterday which meant that the locks should all be empty in our favour. This, and the weather forecast promissing rain, led to make the decision for and early start. So we set off at 6:30 am.
Unfortunately the weather forecast wasn't very accurate and most of the locks had leaked overnight. This meant that we did the flight mostly in the rain and we had to turn almost all of the locks.
The Bosley flight has lovely views over the surrounding countryside, but today these were mired in cloud. Hopefully it will be different on the way back down in a few days time.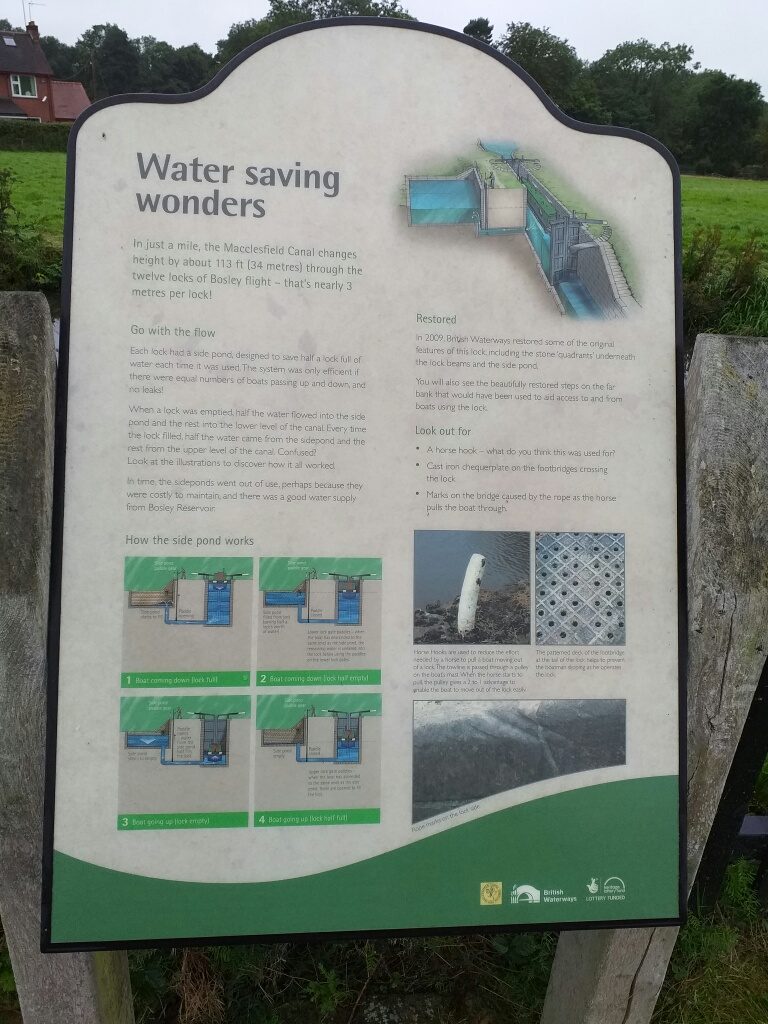 We have for the last few days seem to have had a battery problem. The domestic bank won't hold the charge overnight. Last night was particularly bad. The fridge stopped working (all the frozen food thawed!) and the water pump was cycling on and off. To avoid this I turned the water pump off overnight. This morning to make a cup of tea I put the kettle under the tap then went to the switch panel, turned the water on, waited til the kettle was full then turned it off again. This would have been OK if I had told Heddi what I'd done. Later she turned the water on as she wanted to use the toilet.
As I hadn't turned the kitchen tap off this meant that water was now pouring onto the kitchen worktop and continued to do so until we discovered it about 40 mins later. There was water everywhere!
The rest of the day was spent in a gentle chug in variable weather along the Macc to Marple Junction. An overnight mooring we have enjoyed in the past, but the last time was 13 years ago.