Another hot day. A slightly later start than recently, about 8:00. The Leeds and Liverpool is lovely, wonderful views over the countryside and very quiet boatwise. All day today we have only passed three boats.
There is evidence of past industry with various disused mills.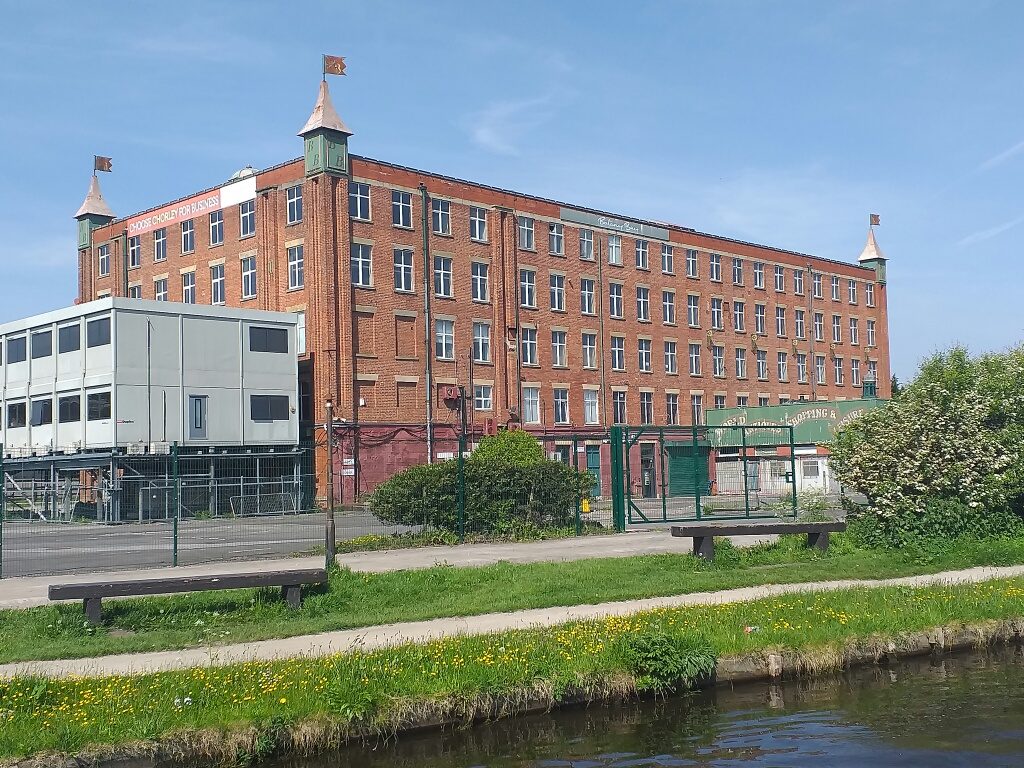 We arrived at the Johnson's Hillock locks about 10:30, and were very glad to see a CRT volunteer in attendance. He was very helpful and we got through the seven locks in about a hour and three quarters. The plan was to moor up soon after, but the edge of the canal around here is very shallow. So is was a mile or so before we found anywhere.
The afternoon was spent chilling out and contemplating the dash through Blackburn tomorrow.