Another 6:30 start, toast and a cup of tea taken on the move to Poolstock locks. The pound between the two was very low. I just crept along a few inches above the bottom.
We had been told by CRT that Wigan locks woud be locked overnight and would be opened at 8:00am. We arrived about 7:40. There was another boat waiting, he told us that the locks were open, he had waited overnight for someo e to share with. So we had a quick breakfast and set off at 8:10.
The locks were hard, heavy gates and stiff awkward paddle gear. But we made it through all 21 by 12:35. Quite good going at less than 15mins per lock.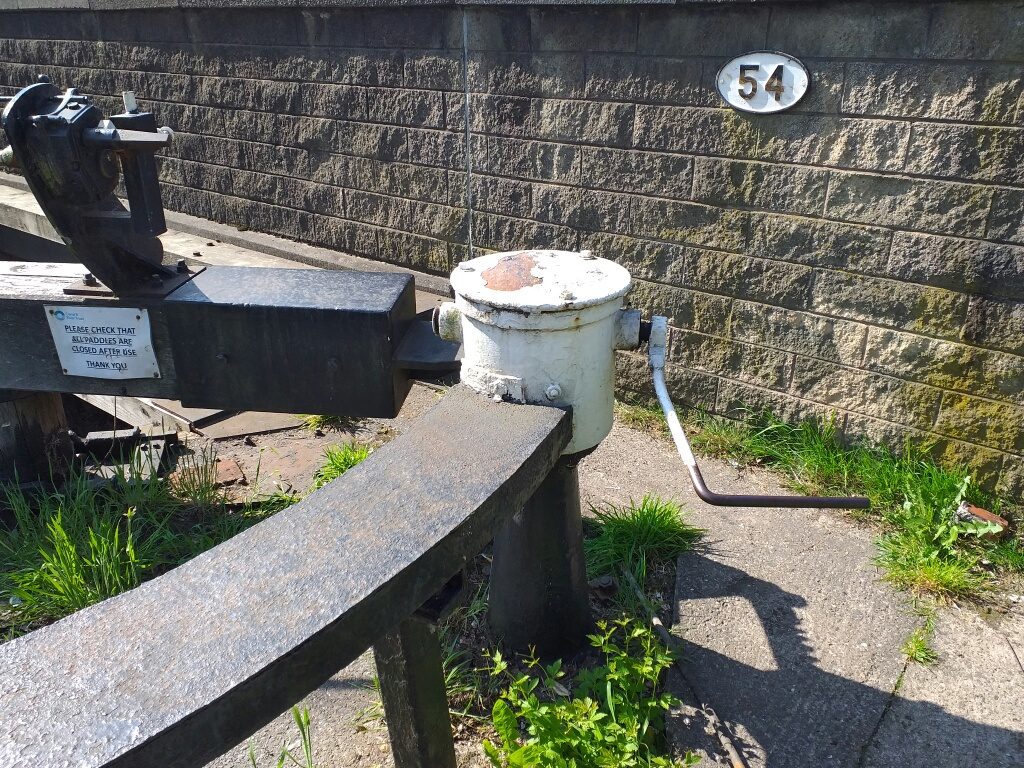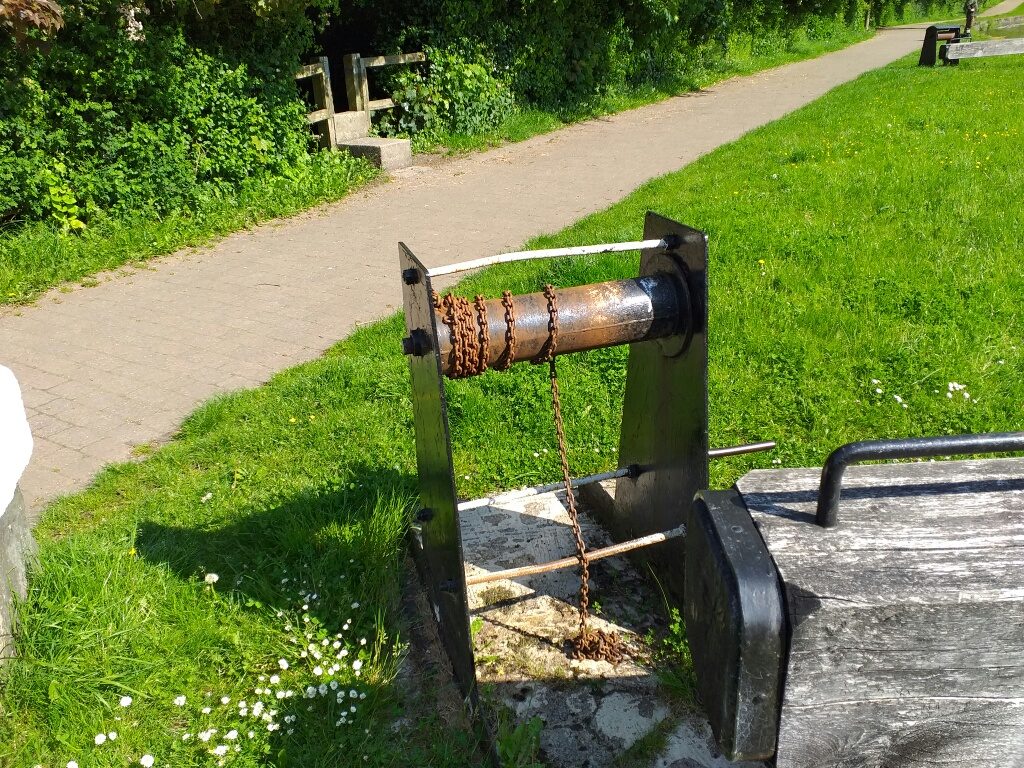 We moored up for lunch a few hundred yards above the top lock and had lunch. As we aren't in a hurry we decided to stay here for the rest of the day.
A lovely evening walk was taken in Lady Mabel Wood.