Only about 2 miles by boat today, but further on foot and by car.
After breakfast we took the Smart and drove to Dursley (actually Cam) to Tesco to top up with food as we have various visitors coming this week. Then a short chug up to Saul, stopping off on the way at "Joe's Energy" to top up the diesel tank. It was very busy with boats when we arrived, but we found a good mooring just up from the CCT office. Before lunch we did a short walk up the old Stroudwater canal as far as the first bridge then back along a footpath to Fretherne bridge. We had wanted to go into the marina for a nose about, as friend Rob is thinking of buying one of their boats, but there is keypad security on the gate.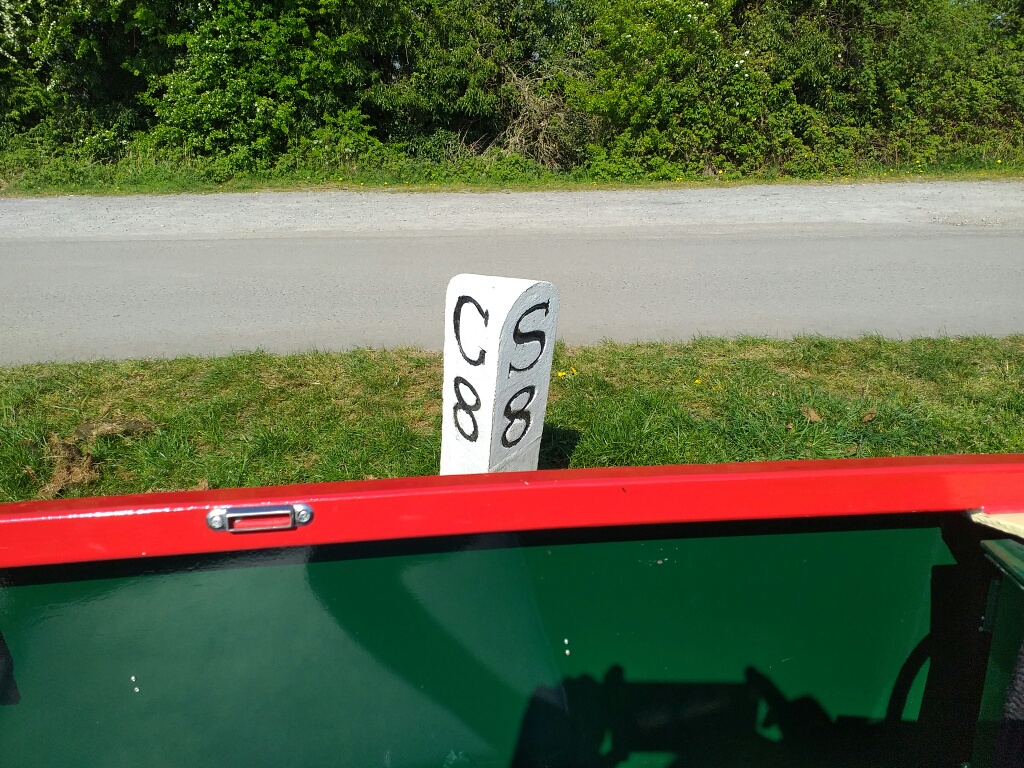 Later in the afternoon we took a walk across some fields, along the Severn Way, and back via the old canal towpath.