10.5 miles and 11 locks today.
We set off at 7:05. It was warmish then, but has got much hotter, peaking at 27 °C at around 4:30.
Last time we came this way we got exhausted on this stretch as we tried to do too much. Today we have taken it easier.
The river through the 'Oracle Centre' has traffic light controls as it's twisty and can have strong flows.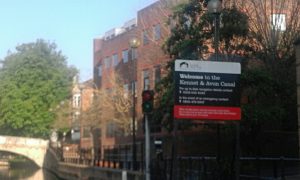 At Fobney lock the by wash comes out with great force immediately below the lock, making for 'interesting' manoeuvres getting in to the lock!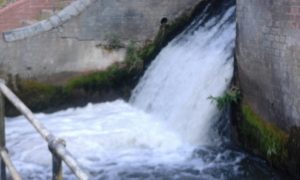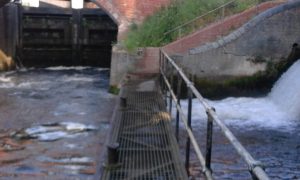 Most of the locks on this stretch are hard work, but we took it slowly and by two o'clock were at Aldermaston so decided to stop. However our first mooring was too close to a noisy road, so at about 4:30 we moved on about half a mile to a much quiter spot.
Earlier in the day, as Heddi was leaving the turf sided Garston lock the throttle cable broke (again!). I can normally fix it in about 20mins, but working in a hot engine hole, on a hot day was very exhausting, so it took a little longer.