Terrific thunderstorms during the night. It started about 4 o'clock, really hard rain, loud thunder and lightening. But by the morning it had stopped and the sky was mostly grey, but with some blue.
10 locks and 9.5 miles today. Yesterday we shared all the locks, today we shared none. In fact we saw very few boats at all. We met a trip boat at Dunmill lock. It was taking a load of women on a hen party trip but, other than that we didnt meet any other boats at locks.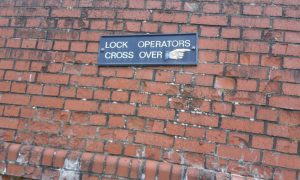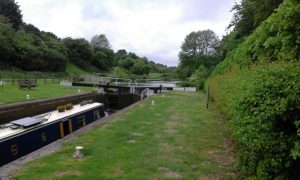 The locks on this section are much easier than those the other side of Newbury. The top gates have ground paddles, rather than gate paddles, which make life much easier when coming up.
We have moored before in Hungerford, above the lock by the church. But there wasnt room there this time so we are moored just below the lock.
We arrived just after one o'clock, had lunch, then went for a wander round the town and popped to Tesco for a Chinese meal for tonight.