Away just before 8am. It started off really sunny but the clouds thickened and we even had a few spots of rain. We needed a pumpout so stopped at Lime Kiln at Compton (after passing Granny Buttons at Autherley – no sign of Andrew). I also wanted to top upthe deisel but they had run out!
Moved across the cut to moor up and go shopping at the Daisy freezer centre for a few provisions.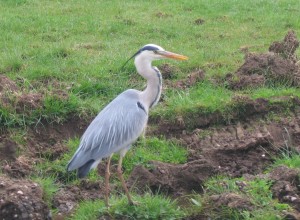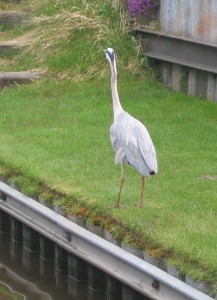 Lots of herons around today, but no kingfishers.
Now moored at the bottom of Bratch locks, by the picnic site, one of our favourite spots. Went for a walk after supper along various lanes and a footpath to emerge by Bumblehole lock and back up the towpath.
We saw a stoat today – it ran across the bottom lock gates and off into the hedge!