We are moored by bridge 239A just short of the end of the Oxford canal. It's been a long day. We set off at 6:45am and didn't moor up until about 6:00pm. All was going great until about 4:30, when we hit the twin problems of a long string of no mooring, due to permenant liveaboards, and a noisy main railway line running alongside the canal. We eventually squeezed in on the end of some 48hr moorings. Then the boat next to us said they were moving, so we pulled back into their space.
It's been a really good day. The weather has been great and we have enjoyed reintroducing ourselves to the lovely rural nature of the Southern Oxford. In places if feels more like a river than a canal. For a short distance it actually is a river as the canal and river Cherwell join together.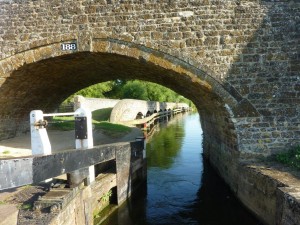 We saw these peeping over the trees: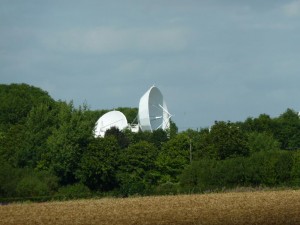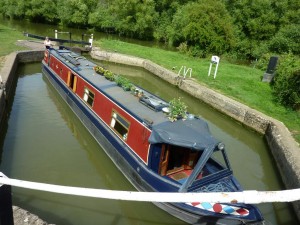 New technology
I have been experimenting with some new technology to track our progress. Each day I have been using the GPS facility on my phone to record our position at intervals. Then at the end of the day I upload the data to the website www.waterexplorer.co.uk. They produce a map of our travels like this: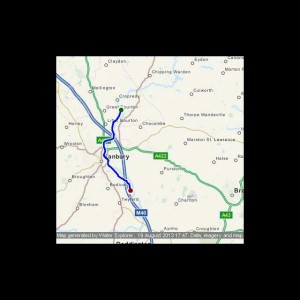 Go to their site and find out where we are!