A superb day's boating on the Thames from Oxford to Wallingford.
Isis lock from the Oxford Canal out onto the Thames: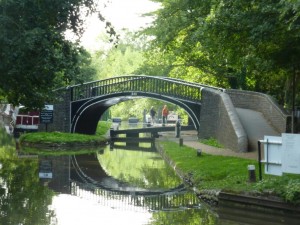 We were waiting at Osney lock at 9:00 for the lock keepeer to come on duty. He relieved us of £36 for our Thames licence and we were on our way.Just above Osney lock we saw NB Boden moored up and waved to Martin though the window. Whilst we were waiting for the lock keeper he came along for a natter. They also said they were planning to overnight at Wallingford, but they're not here.
The weather was perfect, warm and sunny with a gentle breeze blowing. A short stop at Abingdon for a Waitrose shop and lunch and then on to Wallingford. Mooring up was a bit difficult as all the easy places were taken, but we are tied up to a high bank and have to get on and off via a plank from the roof. Not easy when balancing your supper on a plate and a glass full of wine!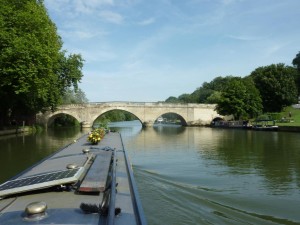 We have had a real treat today in seeing several Red Kites soaring above us, most of the time they were too high to get a photo, so this is the best we could get: