We have made really good progress today, 10 miles and twenty locks. The locks have been relatively easy, or is it just that we are getting used to them?. As usual we made an early start at around seven thirty, the sky was grey with drizzly rain. This lasted most of the day on and off. We stopped at Great Bedwyn for a Full English and to top up with water. We hadn't seen many other boats until then, but in the afternoon it became busier. One thing I've noticed about the the K&A is that there are quite a few wide beam boats about. Other wide canals, e.g. the Grand Union, seem to have few wide beams, but here there are almost as many as narrowboats.
We were very fortunate to arrive at Crofton on one of their "Steaming Days". Crofton pumping station houses two historic steam engines that were originally installed to raise water from a reservoir to the canal's summit pound. The oldest one, the "Boulton & Watt", is the oldest steam engine in the world still doing is original job. It is a huge beam engine, with a steam piston one end on the beam and a lift pump the other end.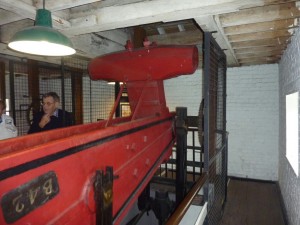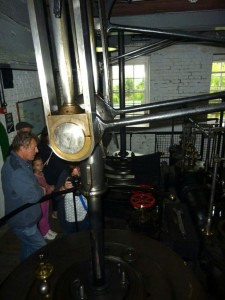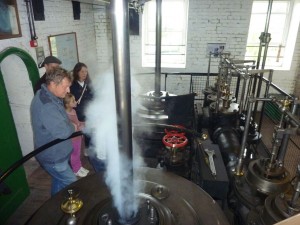 Click below for two videos of the working engine
Video 1 Video 2
We then carried on up to the summit of the canal and through the Bruce Tunnel. We had hoped to moor near there for the night, but there wasn't anywhere suitable. We eventually moored up just before Brimslade lock. We are engulfed in foliage and reeds etc, but there are very few good mooring places here abouts.
We have heard from other boaters, and later confirmed online, that a hire boater has lifted a top gate on the Caen Hill flight. It has caused enough damage that C&RT have closed the flight until further notice. We should be there tomorrow, hopefully the repair will be underway by then.