After a week or more of hot, dry days the weather broke this morning. It started raining about eightish and carried on all morning. So we stayed on board and chilled out reading magazines (me) and doing a jigsaw (Heddi). The weather cleared up after lunch so we decided to cycle the route around the river Lee and Limehouse that we had originally intended to do by boat. First we cycled  to the area around the Olymic Park, then down the Lee and Bow rivers and Limehouse cut to the Thames.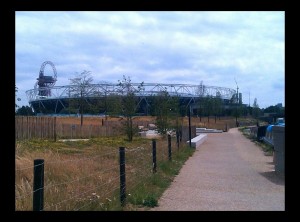 Evidence of earlier industrial uses for the waterways.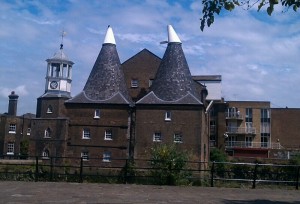 When we arrived at Limehouse basin two narrowboats were just exiting the lock to make the journey up the Thames Tideway. The water looked pretty choppy and there were fast ferries and trip boats going all ways! When we planned this trip we had thought of doing the tideway passage ourselves. I stiil would like to one day, but now having seen the conditions Heddi's not so sure!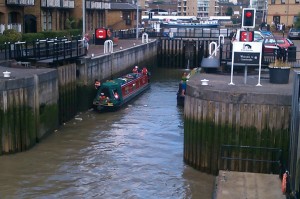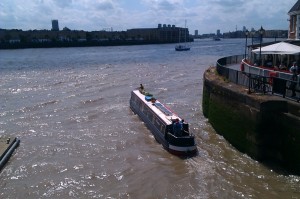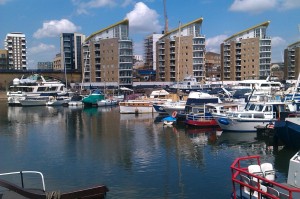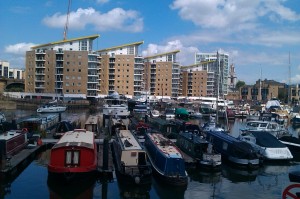 The round trip cycle ride was about 6 miles and very enjoyable.
A walk around Victoria park rounded off the day. There is a really good obstacle course, Heddi tried out a bridge!