Rembrandt Gardens, Little Venice
We had pre-booked these moorings before we set off as we knew that finding somewhere would be difficult.
So we winded just above the top Hertford Union lock (not an official winding point but wide enough) and set off back along the Regents Canal towards central London.
We stopped briefly at some newly constructed moorings to top up the water, and whilst there did a load in the washing machine. A cormorant landed nearby while we were there. We've noticed that these are more common than ducks on the London canals.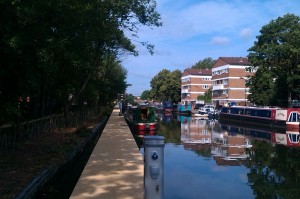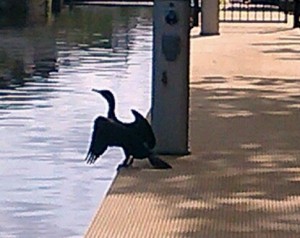 Some CRT volunteers tried to help us through Actons lock. It would have been easier without them!
We had to wait for an oncoming boat at Islington tunnel, but we were still making good time for our 14:00 rendezvous with Sarah at Little Venice.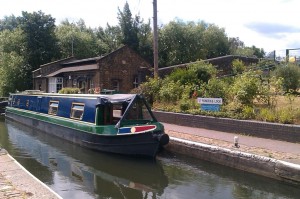 The canal through Regents park is very green, almost rural.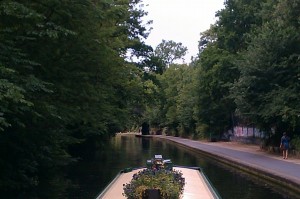 There are several very large houses canalside.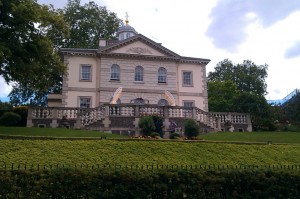 I got a text from Sarah the moorings co-ordinator to say that there were "some issues" with a couple of boats and we should tie up at the community boat mooring temporarily.
On arrival we could see that our mooring was double booked, apparently because some boats were squatting on a reserved mooring elsewhere. So we are here for tonight, but should have our correct mooring tomorrow.
We went for a stroll to find the restaurant that we are going to later. London is too complicated for us country folk! None of the roads appear to be where they say they are on the map, and it's further complicated because most of it is being dug up for the Crossrail project.
We chilled out watching the tennis on the big screen at Paddington Central, with free smoothies supplied by Innocent.