The trip down the river was fairly uneventful, but coming up the Droitwich canals to the marina we got absolutely soaked.
The weather was cold and windy at first, but warmed up a bit by 11:30. Waitrose in Vines park provided lunch, then just as we had finished it started to rain. The forecast said worse later so we carried on. About 20mins later there was a terrific thunderstorm, we all got absolutely drenched. I tried taking shelter under a tree, but it wasnt a very leafy tree and leaked!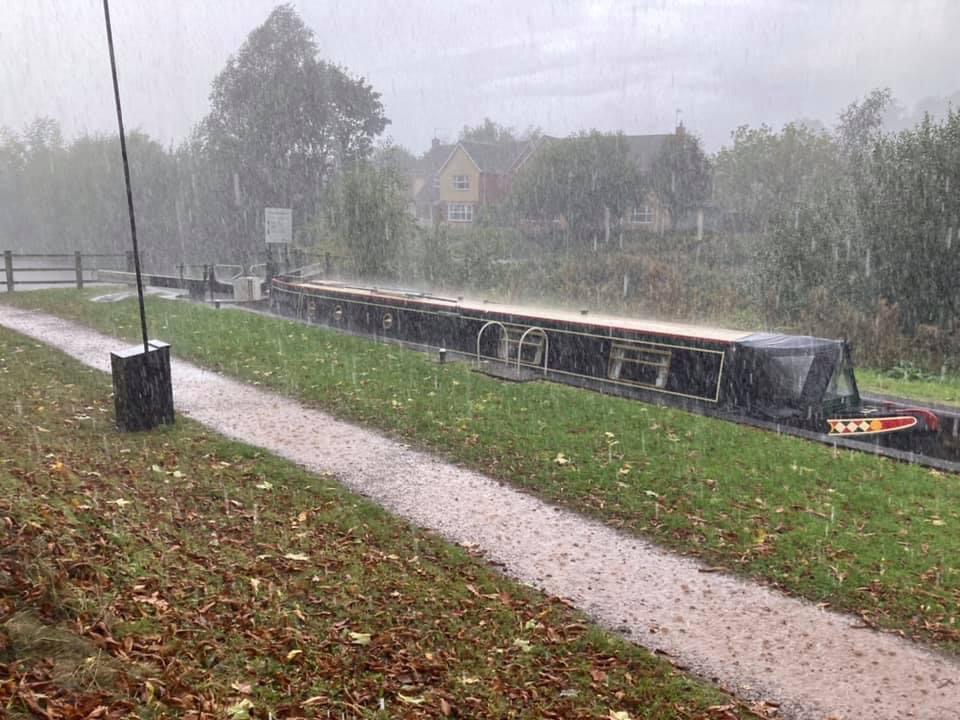 With the extra water from the storm the level in the river section was high and we only just scraped through under the M5 tunnel. There was another downpour as we came up the staircase, but on arrival at the new marina the sun came out!