Hot day today! though it didnt start out that way. We woke early so decided to get going and were on our way by 7:00. It was grey and overcast. A pleasant cruise round to Windmill end and then through Netherton tunnel. We chose to take the Old Main Line route into Birmingham rather than the straight and wide New Line. So up Brades locks and turn left. A full English was taken around 11:00 just past the 'summit tunnel'. Here it's difficult to believe that you are in the middle of a major city. It is green, quiet and peaceful.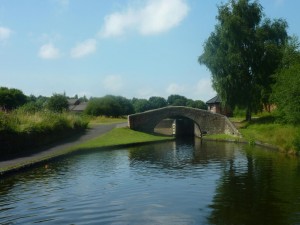 Spon End locks are another haven in a busy city.
We passed through the Gas St basin area without stopping. Surprisingly there were plenty of mooring spaces. In fact there were few boats about, up until this point we had only seen three moving boats.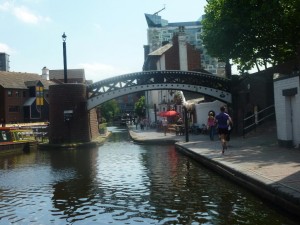 Down the W&B and turn onto the Stratford at King's Norton.
We moored up for the night at "Dickens Heath". This seem to be an artificially created community of very expensive houses. When we stopped we thought that we were just opposite a few houses, but we went for a walk and found the whole complex of expensive shop, town houses etc. Some people obviously like living in these places, but for me they have no soul, no heart, no history.