Only about half a mile and five locks today. The damaged lock won't be repaired for several days so we have moved partway down the flight, along with two other boats, to make more room at the top for any boats that arrive to queue up. It's quite a bit quieter here, though further to walk to the town.
We are getting various rumours about the accident, but what seems certain is that a hire boat's bow lifted the gate out of it's seating.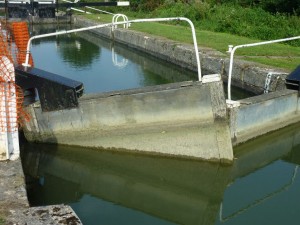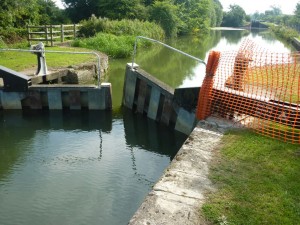 At first, we were told that a floating crane would need to come from Newbury, then that a crane was going to hired locally, but that there was a weight restriction on the towpath because of cables burried underneath.
We are just going have to wait, probably until Friday or Saturday.