The Weaver lock keepers dont come on duty until 9:00 and cant lock the first boat through until 9:15 it seems. But we were there just after nine and they locked us through. Between Vale Royal locks and Hunts lock there are several boatyards that grew up to deal with the larger boats that used the river in it's working days. Now there are quite a few old boats looking rather tired.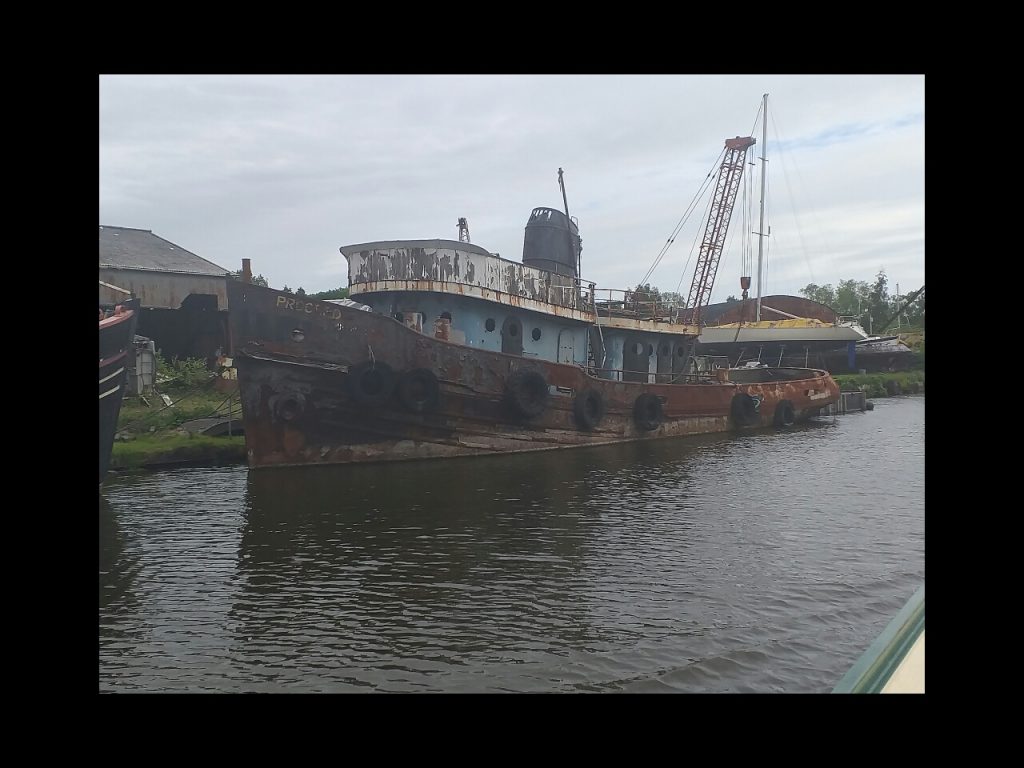 A stop on the pontoon mooring at Barons Quay for lunch and a trip to ASDA for supplies. Our booking for the lift was at 3 o'clock. We shared the caison with NB Cropredy that we had seen yesterday.
The journey back to the marina was in cold wet, windy conditions. We had to put the heating on to warm up and dry out.