Today's plan was to give Georgia's parents a river and canal trip. We moved down stream a bit from the racecourse mooring to just below Sabrina bridge. Paul & Wendy arrived about 9:30 and after tea & coffee we chugged upstream slowly to show them the river. Wendy had a go at steering and did very well for a first timer.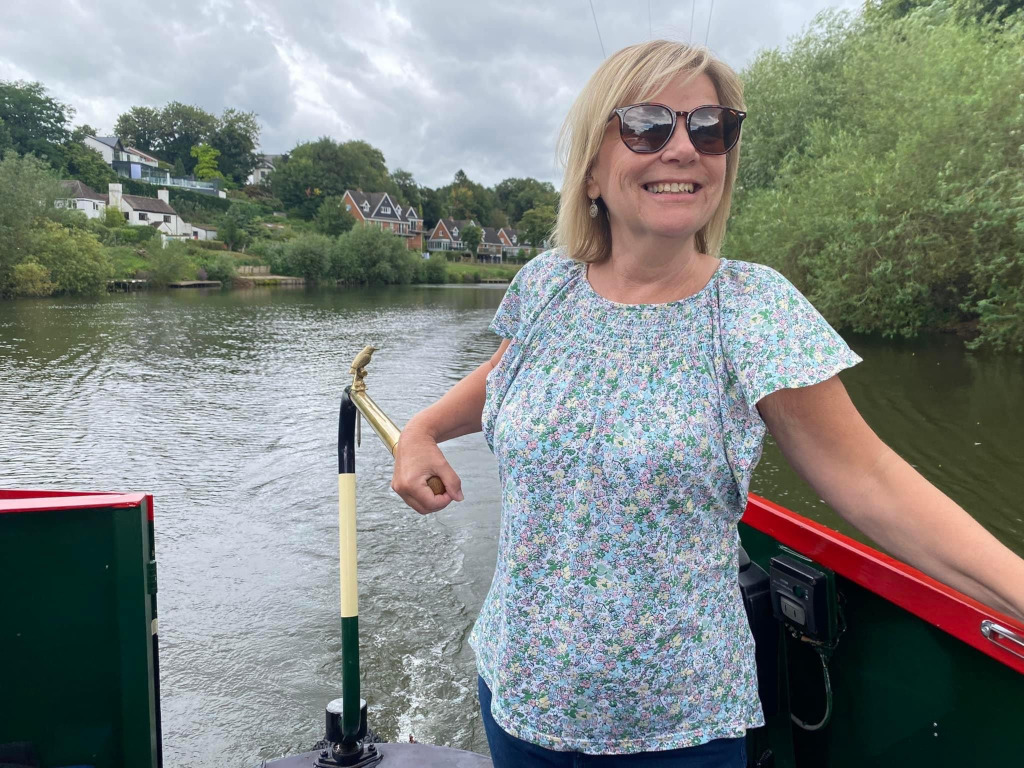 After a mile or so we turned round and headed downstream. I had hoped that we would be able to moor on the floating pontoons below the entrance into Diglis lock, but they were all occupied. So we headed back up stream, through all the swans and seagulls again, to moor up just above the main road bridge on the old trip boat moorings. After a lavish lunch spread we set off on foot to explore the Cathedral. On return it was back downstream, through the swans an gulls for a third time, and into the two large locks to lift us up into Diglis basin. The 8 locks in 2 miles from here to Blackpole bridge gave our visitors a taste of 'real boating'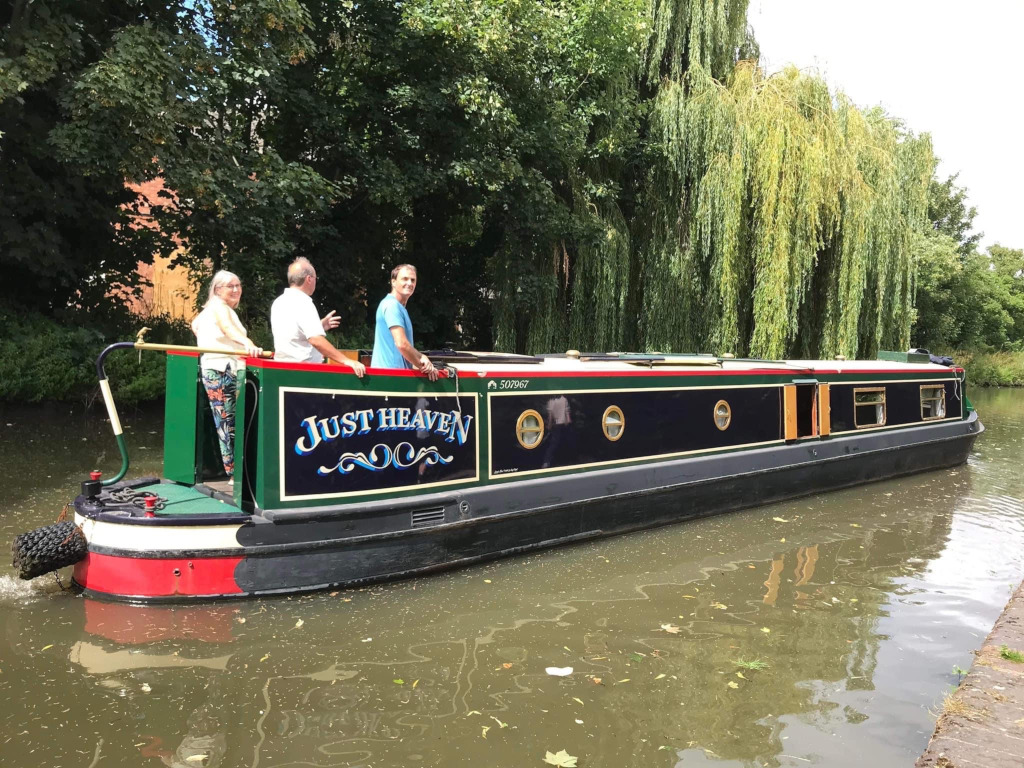 After mooring up it was cream teas with Wendy's delicious scones. Then we all walked back to Paul's car in Worcester and he gave us a lift back to the boat.
The evening was spent nattering, playing Rumikub and pass-the-pigs. We were all too full for our evening meal!